Ayurvedic Products Manufacturer
Abirami labs is an ayurvedic products manufacturer located in Pondicherry, producing quality herbal medicines with zero side effects since 1990. we are the ISO certified ayurvedic product manufacturer for oils, capsules, tablet & syurps.
India, being a land of rich Ayurvedic culture is known for its natural approaches towards healing. Ayurveda is known to be 'knowledge of life' and it tries to integrate and balance the body, mind and spirit. This balance is believed to lead to happiness and health and to prevent Illness..  
Our products are quite big in number and broad in varieties, ranging from Syrups, Liquids, Oils, Capsules, & Tablets. It includes both external and internal preparations. We are dedicated towards practicing cautious methods of preparations, quality raw materials and effective ingredients.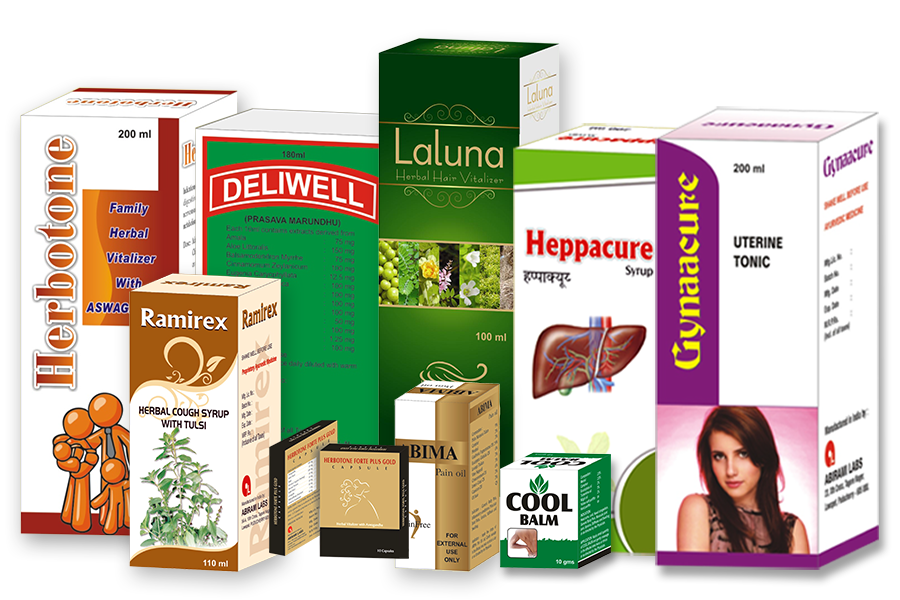 We are the ISO certified ayurvedic product manufacturer 
We assure 'zero' side effects and ready to use products
We involve in spreading the importance of traditional medicines
We produce herbal medicines in a Traditional method.
We work towards empowering women by providing Employment opportunities
We use Eco-friendly and Pollution-free techniques.
We use quality assured raw materials for manufacturing.
The products are tested and verified in our Quality Control Labs.
MANUFACTURING CAPABILITIES
With a slow but steady expansion of our unit, we have extended our products in a wide range with the support of third party manufacturing and encouraging market. 
Our products are in-house developed, with a perfect mélange of modern technique and traditional expertise in order to keep up the best quality needed. We are particular in using machine-friendly techniques in our manufacturing process. Our machineries include;
1. Liquid Stirrer
2. Liquid Filling Machine
3. Empty Capsule Loader
4. Capsule Filling Machine
5. Blister Packing Machine
6. Powder Mixer
7. Tablet Compression
8. Tablet Coating
9. Sachet Filling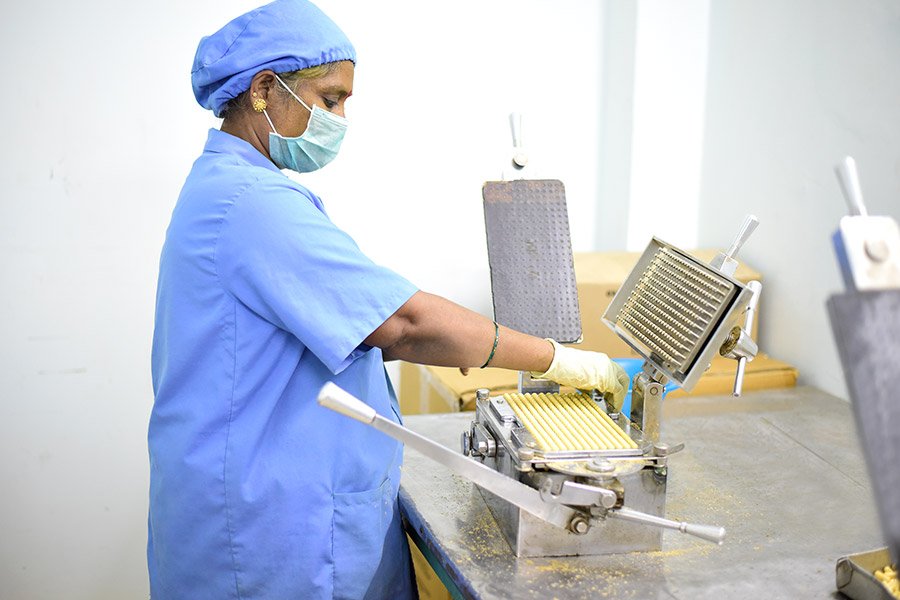 Our unit is located in an Industrial ambiance at PIPDIC Industrial Estate, Mettupalayam in Puducherry. We are spread and set up at a spacious working unit, facilitating our manufacturing process and expanding our supply. We have separate sections for each and every preparation and strictly attached to the formal compliances as mandated by the authorities.
Our employees are our strengths. With the hard work, support and co-operation of employees, our longevity has strengthened. Most of them have been attached to our unit for more than 10 years, which has indeed stood as a strong support. Thus, they have become experts in maintaining the quality and the professional packing support. It is in fact their commitment towards the target products which has added to our expansion and development.
We strongly believe in empowering women and the need to support their financial status. And currently, we have  female employees engaged in the unit.